At Ibraheems Rugs and Furnishings Boutique, we make sure that you always have many decorative options for your home, which is why we have many decorative plates to add to your home decor.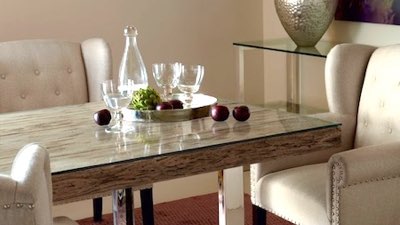 Decorative plates can also be placed on your wall as a piece of art. Placing a collection of plates on your wall can create a unique and rare look to your home, adding a memorable element of design. They can also be placed in a display cabinet for a more traditional look.
Ibraheems Rugs and Furnishings Boutique collection of plates allows you to show off your unique style by accenting your home with a decorative, designer plate. When it comes to decorating your home, the traditional home accessories are no longer conventional. Adding a new element of flare will add uniqueness to your home that will express your style. We have matching plates and bowls to decorate your home in uniformity, or different collections to add a variety of color and design. Our plates can be placeholders for your dining room table to showcase luxury and class. Whether you're looking to add sophistication to your kitchen or dining room table with a polished centerpiece or fill in the shelves in your display cabinet, a decorative plate is one of the most versatile accent pieces around. No matter the aesthetic style you prefer, our collection of decorative plates are designed to complement your style.
Whether you're looking for a plate that matches your area rug or a decorative piece to hang in your living room, you'll be impressed with our collection. Stop by Ibraheems Rugs and Furnishings Boutique today to take a look at our collection.